Lapiplasty® 3-Plane Correction at the CORA
Instrumented Reproducibility
Rapid Weight-Bearing1
Low Recurrence at 13-17 month follow-up1,2
Key Surgical Steps
How the Lapiplasty® Procedure Works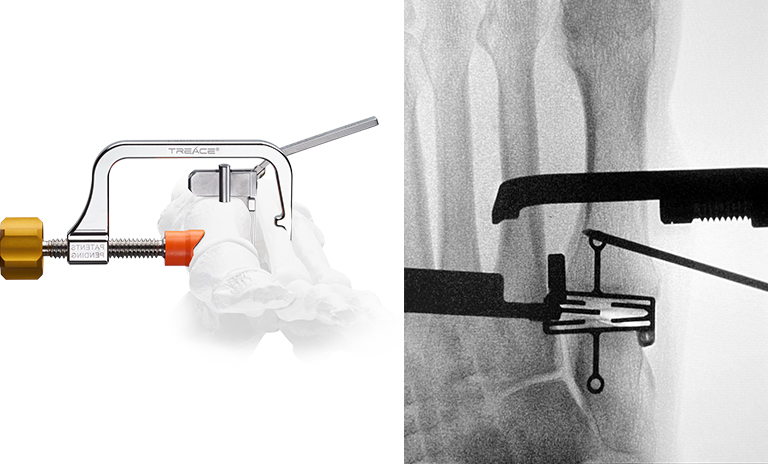 1. Correct
Make Your Correction Before You Cut
The Lapiplasty® Positioner is engineered to quickly and reproducibly correct the alignment in all three planes, establishing and holding true anatomic alignment of the metatarsal and sesamoids.1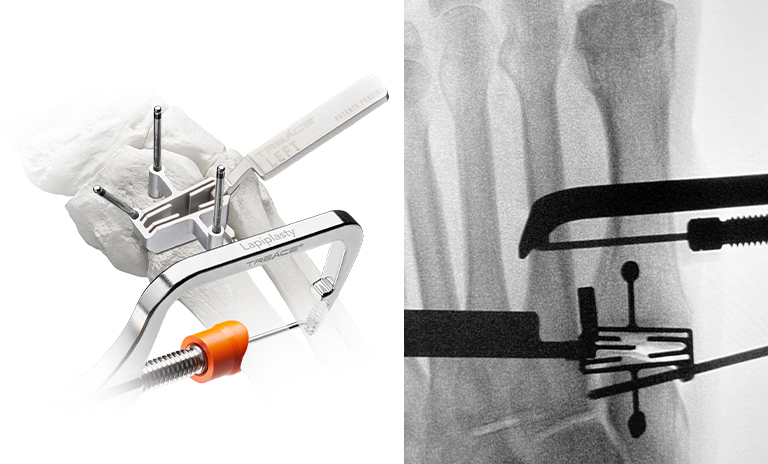 2. Cut
Perform Precision Cuts with Confidence
The Lapiplasty® Cut Guide delivers precise cuts with the metatarsal held in the corrected positions, ensuring optimal cut trajectory with only 2.4-3.1mm average metatarsal shortening.3
3. Compress
Achieve Controlled Compression of Joint Surfaces
The Lapiplasty® Compressor delivers over 150N of controlled compression4 to the precision-cut joint surfaces while maintaining the 3-plane correction.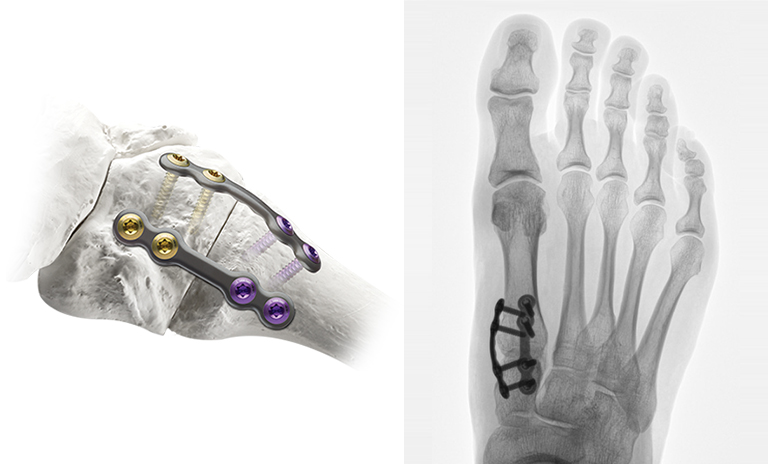 4. Fixate
Apply Multiplanar Fixation for Robust Stability
Low-profile Biplanar™ Plating provides biomechanically-tested5,6 multiplanar stability for rapid return to weight-bearing in a boot.1
Lapiplasty® System
Biomechanically Tested5,6 for Rapid Weight-Bearing1
Our low-profile Biplanar™ Plating has been biomechanically tested5,6 (and published) to be superior to a standard Lapidus plate and compression screw construct.5
21 Publications and Counting
The Evidence-Based Triplanar Solution
Backed by 21 publications and an ongoing 5-year multicenter prospective study, Treace Medical is recognized as the leader in advancing the scientific study of Hallux Valgus.
Lapiplasty®
3D Bunion Correction™
97-99% reproducible 3D correction1,2
<2 weeks return to weight-bearing in a boot1,2,8
10.4mm average reduction in foot width7
3.0mm or less average shortening of first ray3
2-3% non-union rate1,2
3% hardware removal rate2
1-3% recurrence rate at 13-17 month follow-up1,2
30% increase in cycles to failure with Biplanar plating5
(compared to dorsomedial Lapidus plate + compression screw)
Introducing the Lapiplasty® Mini-Incision™ System
Now Experience the Power of the Lapiplasty® Procedure through a 3.5cm Incision
Introducing the Mini-Incision™ Precision Instrument Set and the PlantarPower™ Anatomic Tension-Side Plate, designed to deliver a precision triplanar correction with powerful tension-side fixation through a mini incision.
See The Results
The Beauty of Reproducibility
Scroll through cases examples to see the power of Lapiplasty®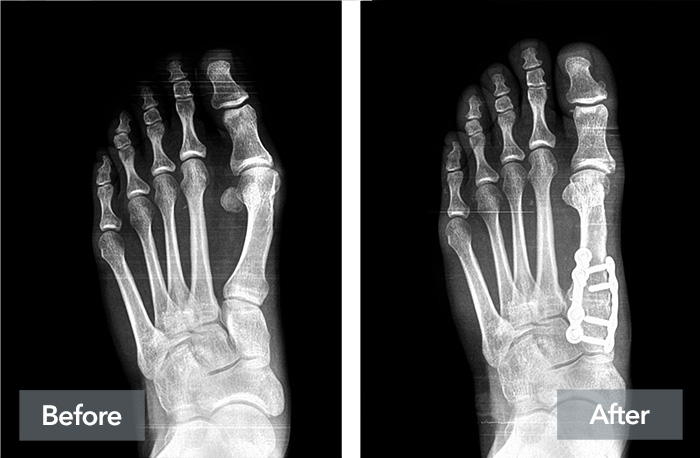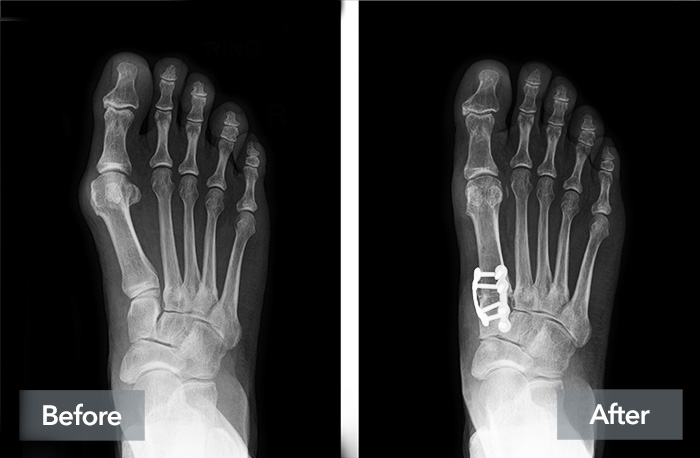 First-Hand Surgeon Experiences
What Surgeons Are Saying
Additional Product Information
Resource Materials