What is Lapiplasty® 3D Bunion Correction™?
Patented, advanced technology designed to correct all 3 dimensions of the bunion at the root of the problem (unstable joint). Learn how Lapiplasty® has changed the game.
As Seen on National TV
Watch the Lapiplasty® Commerical Airing on National TV - Day In the Life of Feet
Take the Short Quiz & Get Your Bunion Assessment
Answer 4 simple questions to see if Lapiplasty® 3D Bunion Correction™ may be right for you. We'll send your results directly to your inbox.
Start Quiz
Quiz Complete!
You may be a candidate for the Lapiplasty® Procedure.
Thank you for completing the quiz. Based on your answers, it looks like the Lapiplasty® Procedure may help provide relief for your bunion pain. Take the next step and find a local surgeon today.
Find a Lapiplasty® Doctor
Use our convenient Find-A-Doctor tool to find a local doctor near you.
Bunion Pain Can Worsen Without Treatment1
Take the next step toward relief today.
The Lapiplasty® procedure may help alleviate your bunion pain before it gets worse. Contact a Lapiplasty® Patient Educator directly or schedule a call time that is convenient for you.
See What Patients Are Saying
Quiz Complete!
Unfortunately, you are not a candidate for Lapiplasty® 3D Bunion Correction™.
Based on your responses, you are not a candidate for Lapiplasty® 3D Bunion Correction™. Lapiplasty® is indicated for treatment of bunions (also known as Hallux Valgus) - a bump found at the base of the big toe. If you do not suffer from a bunion, then Lapiplasty® 3D Bunion Correction" is not for you. We wish you good health!
Still think you might be experiencing pain from a bunion?
Here are 5 symptoms to look out for that could make Lapiplasty® 3D Bunion Correction™ a good option for you:
You're seeing a visual "bump" at the base of your big toe.
Shoes that once fit comfortably now feel too tight or painful to wear.
You experience frequent numbness or tightness in your big toe.
Pain or swelling increases when you stand for long periods of time.
You struggle or are unable to bend your big toe without feeling pain or a burning sensation.
Here are some helpful resources to help you learn more about bunions and your treatment options:
Get Back on Your Feet Quickly
Recovery From Lapiplasty®
A typical recovery timeline is detailed below. However, timepoints and doctor's orders vary based on each patient's condition. Be sure to ask your doctor what your particular recovery protocol will look like.
Within Days
Begin to put some weight on your foot1
Next 4-6 Weeks
Walk in a boot and return to daily activities
At 6-8 Weeks
Transition back into comfortable shoes
At 4-6 Months
Resume most activities and return to normal footwear
See the Results
Lapiplasty® Before & After Results
View real patient images to envision what Lapiplasty® 3D Bunion Correction™ could do for your feet.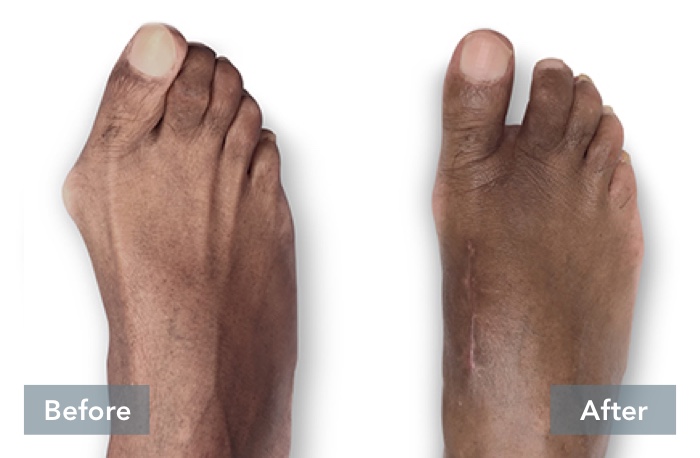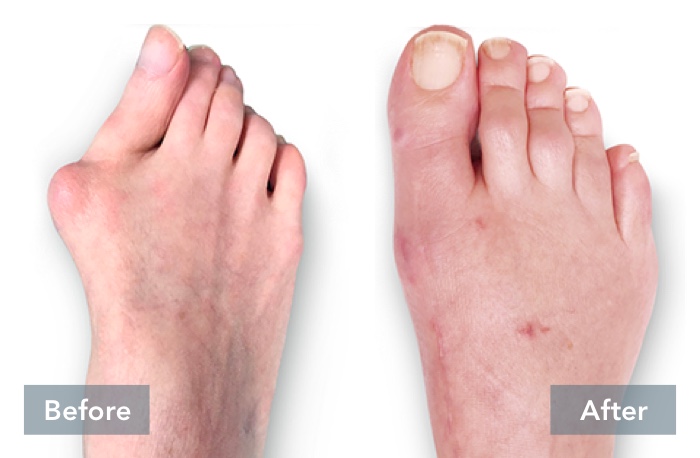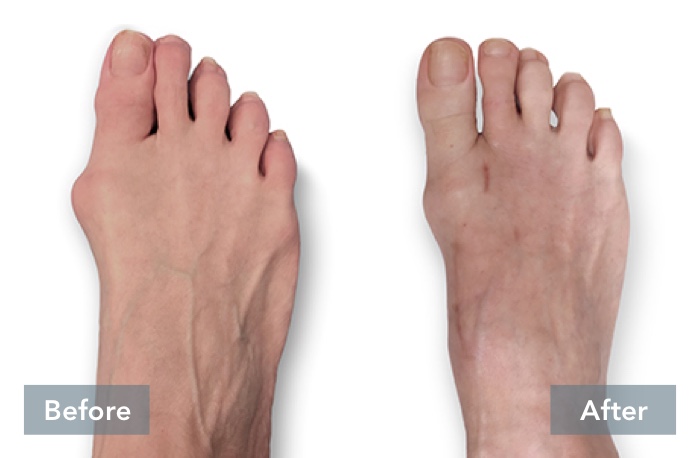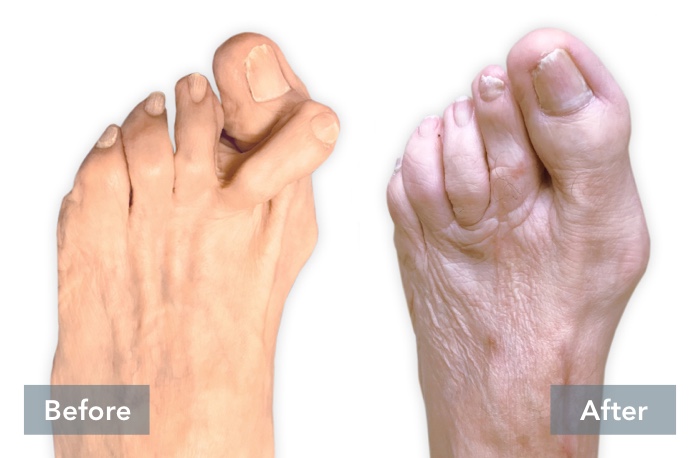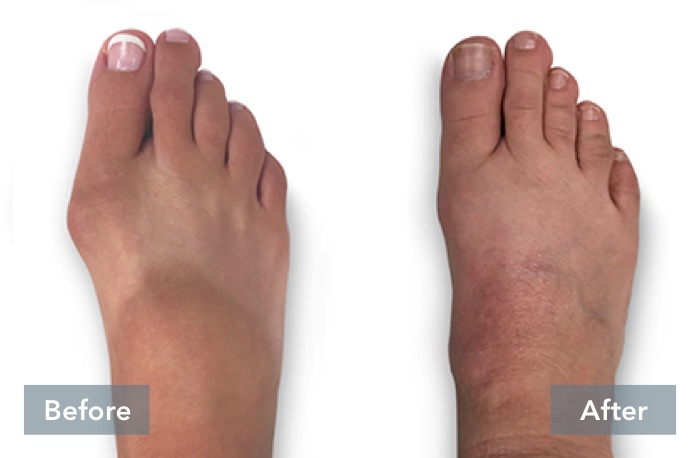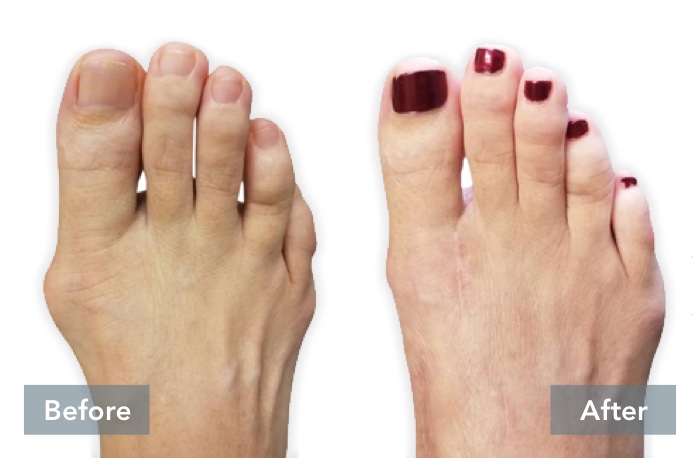 Fix It Right The First Time
Why Lapiplasty®?
Learn why the Lapiplasty® Procedure was developed by a group of leading foot & ankle surgeons to improve upon the inconsistencies associated with traditional 2D osteotomy bunion surgery.
*Physician is a paid consultant of Treace Medical Concepts, Inc.
Real People, Real Stories
"As a mechanical engineer, I was encouraged by the precision this technology provided the surgeon."
Find a Doctor Near You
Search 1,000s of trained & experienced Lapiplasty® surgeons