"The surgery was actually a breeze. I was really, really pleased and I am very happy to have a completely straight toe again."
Nicole, 60, had lived with bunions on both feet for years.
As a floral designer in the retail industry for many years, she had to work long hours standing on her feet – which was very painful. "When your feet hurt, everything hurts," said Nicole when asked how bunions had affected her life. When she had gotten to the point that both feet not only hurt during the day but also kept her awake at night, she consulted a local doctor about bunion surgery. However, disappointingly, she was told that she would have to be off of her feet completely for 6 weeks following the surgical procedure. As a single person providing for her family, she knew that she simply couldn't take that much time off from work, so she tried to put the pain aside – utilizing conservative treatment options like foot inserts and comfortable shoes such as clogs – to keep going.
It was a couple years later when Nicole learned of a newer solution for bunion correction: Lapiplasty® 3D Bunion Correction™ through a dear friend. Discovering that the Lapiplasty® Procedure was designed to help patients get back on their feet quickly, she was intrigued, and felt that this solution could be the right fit for her needs. She decided to travel to see one of the surgeon designers of the Lapiplasty® Procedure, Dr. Paul Dayton of Ankeny, IA.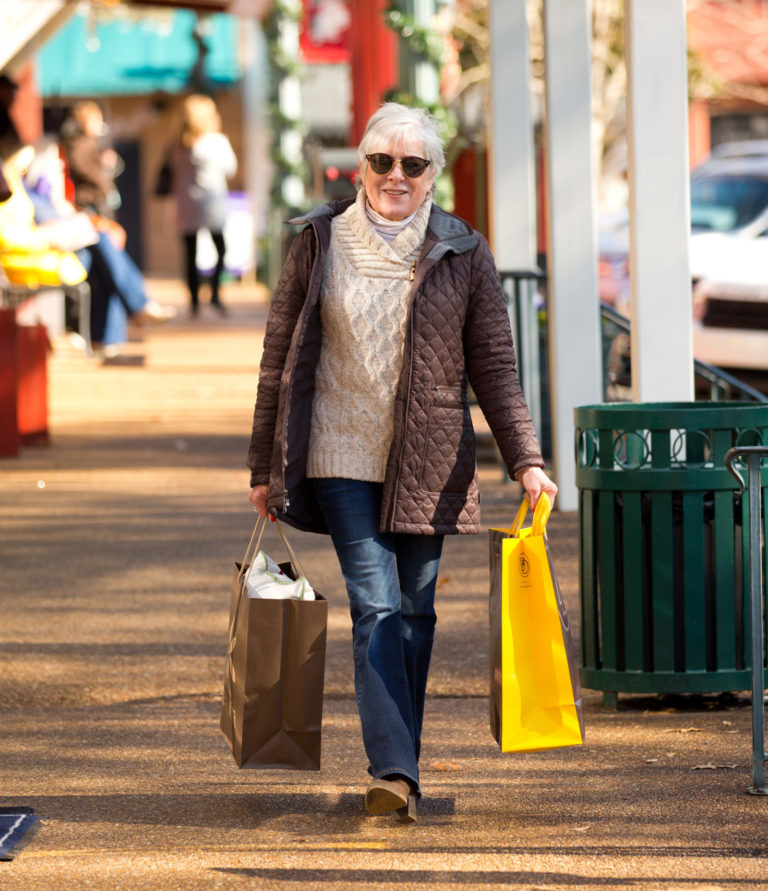 Dr. Dayton confirmed that Nicole was a good candidate for the procedure and explained to her that the Lapiplasty® Procedure would return the entire metatarsal bone to its normal alignment. And, unlike a traditional 2D osteotomy bunion surgery, which focus more on the cosmetic "bump", Lapiplasty® 3D Bunion Correction™ would address the true root cause of her bunions by  stabilizing the unstable joint at the base of each big toe after rotating the misaligned bone into normal alignment. The patented, titanium plates would be used to secure the unstable joint and allow her to put weight on their foot shortly after surgery. Nicole elected to move forward with surgery to finally rid herself of the constant pain.
On a Friday in August 2018, Nicole had surgery on her right bunion. Dr. Dayton not only corrected her bunion with the Lapiplasty® Procedure, but also fixed a hammertoe issue which had developed as a direct result of her bunion crossing over and crowding the adjacent toes. She recovered over the weekend in a hotel and put no weight on her foot, but by Monday she was back to the doctor's office being fitted for a walking boot. Even with three toes corrected during her surgery, Nicole was walking in a boot just three days after surgery. According to Nicole, "The surgery was actually a breeze. I was really, really pleased and I am very happy to have a completely straight toe again."
Within a couple of weeks of surgery, in her walking boot, Nicole was back to walking her dogs, grocery shopping, antique shopping; pretty much able to do everything that she needed to do for a normal life, except the boot precluded her from driving. Three months out from the surgery, she is back in comfortable shoes and is now able to be as ambulatory as she chooses. "I have to confess that I'm a little vain, so when I go out to dinner, I do get dressed up and wear my heels already for short periods of time," she laughs. "Overall, I was really surprised with how quickly I was able to get relief from pain after the surgery. I don't have any complaints and I'm looking forward to my first walking tour of Nashville over the holidays."
In fact, Nicole is so pleased with her outcome that she plans to revisit Dr. Dayton in January of 2019 to have the bunion on her left foot corrected as well. "It'll be so good to have my other foot corrected too, after looking at gnarly feet for 20 years," she jokes.
Only a surgeon can tell if Lapiplasty® 3D Bunion Correction™ is right for you and what level of activity you can expect after healing is complete. As with any medical treatment, individual results may vary and this experience is unique and specific to this patient only. There are potential risks with surgery and recovery takes time. Potential risks include, but are not limited to: infection, discomfort from the presence of the implant, loosening of the implant, and loss of correction with nonunion or malunion.
Important Risk Information: Only a surgeon can tell if the Lapiplasty® Procedure is right for you. As with any medical treatment, individual results may vary. This experience is unique and specific to the patient. There are potential risks and recovery takes time. For information about our recovery times, see our Recovery pages. Potential risks include infection, pain, implant loosening, and loss of correction due to improper bone healing. For a complete list of risks, see the Patient Risk Information. For information about how we handle your information please see our  Privacy Policy.
75,000 Patients & Counting
More Patient Stories
Take the Short Quiz & Get Your Bunion Assessment
Answer 4 simple questions to see if Lapiplasty® 3D Bunion Correction™ may be right for you. We'll send your results directly to your inbox.
Start Quiz
Quiz Complete!
You may be a candidate for the Lapiplasty® Procedure.
Thank you for completing the quiz. Based on your answers, it looks like the Lapiplasty® Procedure may help provide relief for your bunion pain. Take the next step and find a local surgeon today.
Find a Lapiplasty® Doctor
Use our convenient Find-A-Doctor tool to find a local doctor near you.
Bunion Pain Can Worsen Without Treatment1
Take the next step toward relief today.
The Lapiplasty® procedure may help alleviate your bunion pain before it gets worse. Contact a Lapiplasty® Patient Educator directly or schedule a call time that is convenient for you.
See What Patients Are Saying
Quiz Complete!
Unfortunately, you are not a candidate for Lapiplasty® 3D Bunion Correction™.
Based on your responses, you are not a candidate for Lapiplasty® 3D Bunion Correction™. Lapiplasty® is indicated for treatment of bunions (also known as Hallux Valgus) - a bump found at the base of the big toe. If you do not suffer from a bunion, then Lapiplasty® 3D Bunion Correction" is not for you. We wish you good health!
Still think you might be experiencing pain from a bunion?
Here are 5 symptoms to look out for that could make Lapiplasty® 3D Bunion Correction™ a good option for you:
You're seeing a visual "bump" at the base of your big toe.
Shoes that once fit comfortably now feel too tight or painful to wear.
You experience frequent numbness or tightness in your big toe.
Pain or swelling increases when you stand for long periods of time.
You struggle or are unable to bend your big toe without feeling pain or a burning sensation.
Here are some helpful resources to help you learn more about bunions and your treatment options:
Find a Doctor Near You
Search 1,000s of trained & experienced Lapiplasty® surgeons